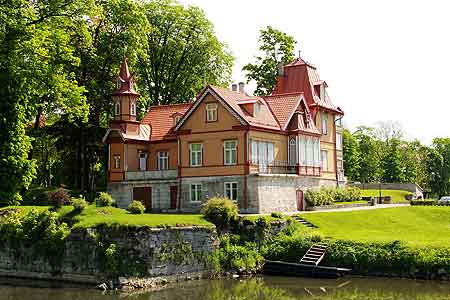 Real estate investment should be more understood as a state of mind than a mere investment method or technique. It requires an acute approach of strategic planning and selecting the right place and time to invest your money. In order to be a successful investor you need to be a good analyst and study the various shades and trends of the property market and how the capital increases or decreases with the timed ebbs and flows of the property world. A good investor makes sure that his/her portfolio remains intact with minimum or maximum profits.
Trivelles help the investor at every step of investment. With well knit network of experienced and trained staff, Trivelles can provide a complete paved channel through which the investor can get the best possible deals. From searching a property or an opportunity to invest in any kind of the property, Trivelles analysts provide the investors with a complete picture with all the facts and realistic figures.
Here are some types of real estate investments in which Trivelles experts may help you with reasonably successful investments.
Buying residential/commercial properties:
Usually, when it comes to investing capital in the property market, the investors either prefer residential property or commercial (i.e shops, offices, suites, storages, halls etc.).
There are mainly two types of investment motifs: firstly the investors purchase the property to further let it on rent and secondly they purchase it to sell it on a better price.
In the UK, most of the investors indulge in both kinds of investments in order to add variety of experience and credibility to their portfolio.
Trivelles has a unique investment and development strategies to help the investor for buying residential/commercial properties that would give surprising returns within a short time period.
'Flips' or short term buy to sell property investment:
For the investors who are beginners, they will have to make sure that the launching point of their investment should mark an exception. This would not only make their portfolio as an investor stronger but will boost their confidence and courage to make a better leap next time.
One of the most common types of investments for the beginners and which is mainly encouraged by the Trivelles property experts is the 'flip' investment; this is also known as the short term investment, in which the investors sell their property immediately after they buy, with a minimum profit. Such deals give the opportunity to the investors to invest with even a small amount of capital and also teach them a 'complete know how' about the various aspects of purchasing and selling a property.
Trivelles help in establishing solid grounds for the new investors by giving them the most appropriate guidelines related to the current trends of investments and by also finding the best solutions for their initial projects to form a good introductory shape of their portfolio.
Buying property to sell for maximum profits:
Some investors believe in maximum profits and they purchase property and withhold them for a number of years to wait for the prices to go up which would double their profits.
In the UK the investors who intend to invest in the real estate business do not actually purchase the property, rather they purchase the 'price' of the property that is most likely to rise with a certain time period. However, this is the point where the investors require a reliable and honest consultancy of any well reputed property investment company who could predict through a thorough market survey and study and let the investor know about where, when, how, how much and for how long to invest.
Furthermore, the investors also need reliable services of property developers and Trivelles has a very good reputation in the field of property investment and development. Expert analysts and workers at Trivelles are smart enough to satisfy their investor clients with the best possible deals.
Buying property to let:
There are many clever investors who do not want to eat all the golden eggs by cutting the hen that lays them. Some investors purchase property and then let it out for a regular rental income. This is a very common form of investment in all parts of the world including UK where the demand for accommodation never slows down. Most of the investors purchase a property through a feasible and comfortable mortgage plans and then earn profit by letting their property on a better price than the mortgage installment.
Trivelles can give valuable advice to its clients in order to obtain the best possible rental income and can also help in maintaining their portfolios and maintenance of their property.
Buying a student property to let or sell:
Another smart form of investment that is very common in UK is purchasing student accommodation. This is a very profitable form of investment which is continually growing and has become one the main branch of alternative investment to the commercial sector. As the numbers of applicants in universities are constantly increasing thus the demand for student accommodation is also increasing. Therefore either through direct payments or through good mortgage plans the many investors prefer to purchase a student accommodation property.
Trivelles has a great experience of development, investment and dealing and in student accommodation. Those investors who are interested in purchasing a student accommodation can take great guidance and support from the Trivelles experts. They may help you with the best possible price in the market and can also guide about how to develop your investment in this sector.
Investment in Hotel projects:
In a country like the UK where the tourism and traveling never slow down, the hotel business is one of the most flourishing and rewarding form of investment. Many investors invest a certain amount of capital in any hotel project and enjoy monthly or term wise percentage of their profit.
Trivelles has always played a vital role in the development and facilitating finances in the hotel investments. Thus, for many investors, Trivelles has proved to be good facilitators and developers of finances. Trivelles has a number of success stories related to the hotel investment sector.
Overseas investments:
Many investors who wish to experience the taste of profit in a foreign currency (especially the currency that is gaining strength in the global market) take a leap to purchase land or property overseas. Overseas investments add a great value to their portfolio and also give them an exposure to the different kinds of property markets worldwide.
Trivelles has a huge network of investors and business developers across the world and in many countries like USA, Canada, UAE, Singapore and Malaysia, Trivelles has established solid grounds to link the investors and developers from different countries.
Trivelles and their services for the Real Estate Investment:
The investors may take help from the Trivelles experts to invest in any of these sectors. Trivelles team of property experts is ready to provide the following package of comprehensive services to the investors:
Searching/analyzing for the required/desired property
Negotiating/deciding about the best possible price
Providing professional consultancy to the client related to the process of buying and selling of the property and about the legal documentation related to taxes and stamp duty.
Staying in contact with the investors till they have given or taken the possession
Trivelles team also helps the investors (if required) with the following services:
Managing the property
Management of the portfolios of the investors