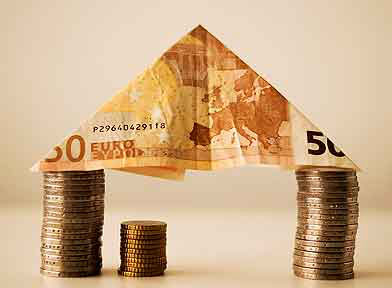 Getting opportunities to invest is one of the fortunate things that can happen to investors as this would help them to expand their portfolio of investments. For an investor, opportunities may be lying anywhere in the world, may be in a foreign land where the investor can just buy a land and let it for an additional income.
But it is often very challenging for the investor to determine whether the opportunity should be availed or not? A good opportunity has to be determined through a thorough study of those numerous facts and figures that coexist or relate to that 'opportunity'. For example, if an investor wants to invest in any sector of a domestic or foreign property market, he/she will have to study and analyze all the factors of that specific region that would determine the worth of the property.
At times there are some events or festivals that take place in any city of any country that gives a sudden boom to the worth of properties in that specific region, for example, the Football World Cup or taking place of Olympics or any other international event that would happen in any part of the world would drastically shift the graph of property worth towards an artificial boom. Thus, the investors who are eager to avail opportunities must remain agile to catch up with such chances to invest.
---
Trivelles helps investors in catching 'good opportunities' through their extensive and intensive market research. The experts at Trivelles remain active enough to promptly respond to any opportunity or chance that pops out to cause a property boom in any part of the world, and hence they guide their investing clients accordingly. We do all the study of the area and analyze all the aspects related to it and once their study is completed with a note of satisfaction we give the green signal to the investors for a successful strike.
---
The investors, however, can opt to invest for a long or short term. Trivelles can help the investors in both cases and help them to yield a reasonable profit and then move on with a sequel of another 'good opportunity', that may be a different kind of a property investment. Through this method, Trivelles helps their clients to expand their portfolio that would show only the multiplied figures of capital but will also prove the multiple experiences of the investors.
For investors who want to take a plunge in a overseas property investment opportunities, especially for buy to let purpose, Trivelles advice them to invest in places that are located in the center of main cities of any countries, where their prospective tenants would get all the facilities like transport, schools, hospital, market and parks etc. within the parameters of 5 km.
Although the final decision has to be taken solely by the investors yet the information that forms their decision matters a lot. Trivelles is a very reliable source for property investments and has successfully helped many investors in developing their property business portfolio, quite profitably.