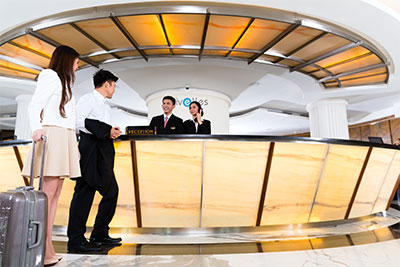 "A serviced apartment is a commercially registered business with a specified entrance, dedicated reception or guest services team. It includes a small kitchen, bathroom and living area and provides regular housekeeping services. It can also offer hotel-like services such as restaurants, business facilities and laundry services".
Serviced apartments, corporate apartments and extended stay hotels are relatively recent products in the lodging industry that have gained significant popularity in recent years, thereby representing a significant competitor for conventional hotels. Particularly for corporate guests and personnel relocating either temporarily or permanently, serviced apartments have become an attractive alternative to the standard hotel product. London is the most mature serviced apartment market in Europe. Around 60% of total serviced accommodation in London is branded, a high percentage in comparison to other locations in Europe where the majority of stock is still independently operated.
Over the past seven years, the report says, the number of serviced apartments has grown by 80 per cent and now totals more than 750,000 properties worldwide, some 61 per cent of them in the US and 17 per cent in Europe. The trend looks set to continue, with the number of apartments increasing by as much as 18.2 per cent between 2014 and 2015. There is also expansion across the UK, as, according to the recent joint survey by ASAP and Savills, the serviced apartments sector is expected to double in size over the next two years. Although the sector currently holds a market share of around 3.1% of all hospitality sectors. The body's surveys predicts growth of 122.3% for the national operators and 82.2% for regionals, effectively doubling the total number of units across the U.K. The report also found that the sectors growth Is not just focused around London but also regional areas set for very significant growth.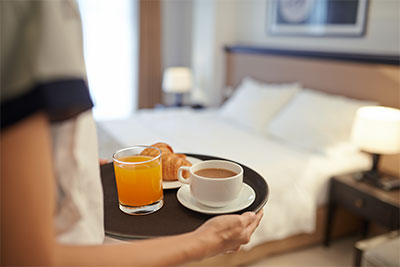 "The Association of Serviced Apartment Providers (ASAP) has welcomed the announcement from Booking.com that they are reporting strong growth in demand from consumers who are increasingly opting to book a serviced apartment for their UK stay."
Serviced apartments now represent a meaningful part of the accommodation with over 3,000 available in the UK including more than 1,000 in London alone.  It's easy to understand why, as U.K leisure and business travellers really enjoy the variety, range, flexibility and value for money that serviced apartments can offer.  As popularity in serviced apartments is forecast to increase in 2016, Trivelles look forward to providing our investors with even more choice in accommodation and even better places to invest in 2016. Trivelles believe 2016 will be a game-changing year for the serviced apartment sector with the Savills Extended Stay report released last month confirming the serviced apartment sector is set to be 'The UK's fastest growing hospitality segment' in the next 2 years', predicting the sector will at least double in size in the UK. This growth will position the serviced apartment sector as a mainstream accommodation choice, a key player within the U.K hospitality industry.
Trivelles research shows growth in the need for corporate accommodation as the key driver, with U.K businesses registering an 86% increase in the use of serviced apartment in recent years, across cities outside the capital including Liverpool and Manchester where demand has increased massively.
London Serviced Apartment
The serviced accommodation market in London has seen a surge of new openings, driven by a high demand for both short and long term accommodation, the resilience of the lodging market and the relative scarcity of serviced accommodation stock. The sector is forecast to continue to perform strongly in coming years as improving economic conditions drive corporate demand. According to The Apartment Service Worldwide, the market is still considered undersupplied with London having just 1.2 apartments per 1,000 business visitors compared to New York (5.2), Hong Kong (5.3), Sydney (2.6) and Singapore (1.8). Hence, future growth in London supply is not anticipated to adversely affect growth in performance.
Overall, the outlook for the London serviced apartment market is very positive for the following reasons:
- Total serviced apartment supply as a percentage of total serviced accommodation is low when compared to more mature international markets, therefore supply gap opportunities exist;
- Increase in competitiveness of branded serviced apartment operators will increase public awareness and promote the sector when compared to hotel stock
- Strong operational performance when compared to other sectors with very positive forecasts for rental growth and capital value.
- Strong demand for serviced accommodation, particularly from the Middle East.
Recent serviced apartment acquisitions have shown attractive yields when compared to other London real estate classes. Yields for serviced apartments in central London have been at around 5.0%-6.0% and therefore exceed average prime yields for residential apartments (3.5%) and hotels (5.5%). Outer London and some demanding regional areas have also shown very competitive yields as high as 7.0% - 8.0%. Notable transaction; recent transactions the StayBridge Suites Stratford, which was sold as part of a two property portfolio (the Holiday Inn Stratford being the second property) for an estimated £64 million to Singapore-based Real Estate Investment Trust M&L Offshore Investments Ltd. The properties were sold at an initial yield of 7.0%.
Both local and foreign investors have entered the London serviced accommodation market. In light of positive market fundamentals, limited new supply, and strong levels of profitability, we are likely to see increasing investor interest and further capital value growth in the foreseeable future. Investor interest is growing in both diversity of investor type and the number of active investors operating within the sector.