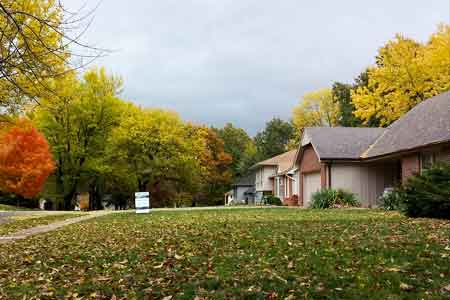 Alternative property investment as its name explains is a kind of investment in which the investors invest their money in buying a property that is other than conventional property investment structure. Mainly investments in properties like gas station, hospitals, car parking areas, clubs, hotels and student accommodation are known to be alternative property investments. These kinds of investments act like a buffer for the investors who invest in various sectors of the economy. The alternative property investment remains stable round the year due to the fact that your investment is diversified and the investors keep getting a return on investment especially in times of economic crisis or seasonal slump because not all property sectors go down at one time.
The market for alternative property investment carries on with a flow, although the graph of annual income may show some variations but the income never seizes. For example, the student accommodation is always in demand as the education never stops or will ever stop. Students from all part of the world travel to different countries to receive a quality higher education. Therefore, there is always a demand for purpose built quality student property.
With alternative investments exclusively in the sector of property, the investors also get a chance to add value and worth to their portfolios. With this, some ambitious investors also get an opportunity to satiate their desire for tasting profit from different sectors of property investment.
Why invest in alternative property investment with Trivelles ?
Trivelles is a very competent and experienced company that has been in the property development and investment industry for over 25 years. Trivelles has a number of success stories in the sector of property investment and development. We have explored almost all the areas of investment in the sector of property. Alternative property investment is one of our widely spread division of investment in the UK and also in other parts of the world.
If you want to experience investing in the alternative property sector so Trivelles experts can help you invest appropriately with the best price and with an unexpected figure of turnover. Moreover, we can also help you develop your investment in the diverse property sectors with a chain of transactions and deals and by multiplying your capital.
Trivelles offers the following services for the investors who wish to make alternative property investments:
We provide a complete market survey and study to our investors to give them a detailed knowledge about the current scenario of the market trends of alternative property sectors. In this, we give them the various areas/types of investment opportunities, their range of prices, expected turnover and what additional costs which the investor has to pay.
We help/guide our clients/investors to select or choose the best possible property for investment; we teach them with logics and facts about why and how any specific property would be a profitable investment.
We give valuable advice to our clients about any competitive bid.
We also provide useful consultancy to teach the client about the various terms and conditions of the process of buying and selling a property.
As an efficient and competent property investment, we also facilitate our clients with a requirement of funds through Trivelles Interest Free Finance Scheme (IFFS), quick bank loans or mortgages.
Trivelles maintain thoroughly the portfolio of their investors which also include audit and analysis services.